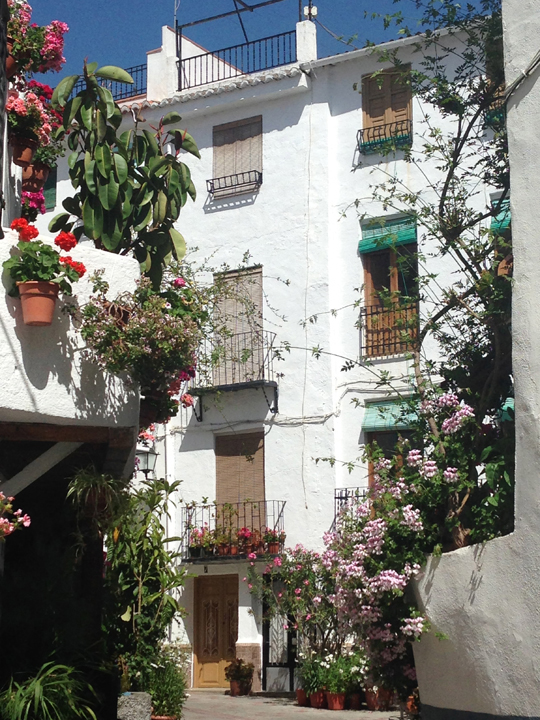 Two weeks ago I was in Lanjaron, Spain with my friend, and fellow color enthusiast, Laura Liska. We stayed in a quiet courtyard and spent some time every day on our respective studies.
We are both exploring how light affects the perception of color – each in our own ways.
Laura is working on her thesis observing how light affects the way we perceive the natural world on three levels – the landscape, the tree, the leaves. I am looking at the integration of light, pigment, and optical mixing and how light changes the perceived color of everything under the sun.
Lanjaron is a small town perched on the southwest edge of the Sierra Nevada mountains. Its known for water. Bottled water from the mountains is sold all over Spain, people come here to be pampered at the famous spa, and throughout the town, water flows in constant streams from 23 public fountains. One day, on a fun expedition to photograph all the fountains, I stumbled upon the Water Museum at the end of town.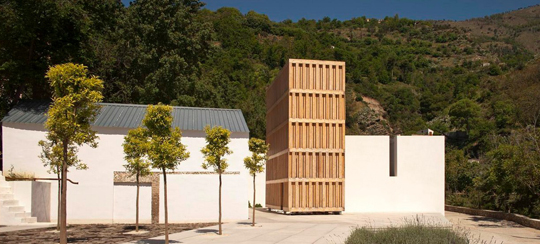 The architect in me recognized it immediately as a special design. Although it was closed, I was able to peek in the glass doors of the two very white, very modern, buildings. Fascinating. I made a note to come back when they were open in three days. Then I decided to investigate what looked like a huge dark box made out of shipping pallets looming between the bright buildings.
What a find!
Industrially drab on the outside, it was a cathedral of light on the inside.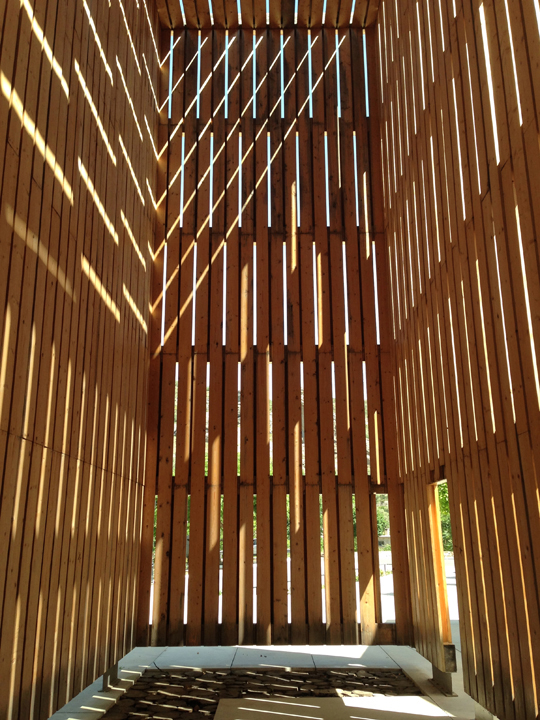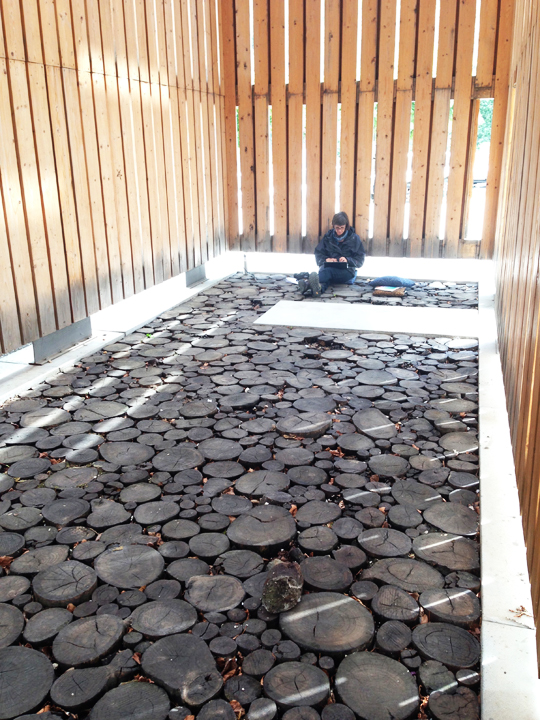 I brought Laura to see it the next day. The following day we brought pillows, set up shop on the inside, and worked side by side for hours while watching the slowly shifting patterns.
We found out later that the spot where we were sitting was supposed to be a reflective pool flooded in water. Designed by architect Jaun Domingo Santos, the whole site was intended as an ode to water.
We never made it into the museum itself – the hours were limited – but we did ask a few people what happened to the water. They all said that it is never flooded. But even though there is no water there is still the poetry of light.
Links
ArchDaily Article / Water Museum / Juan Domingo Santos
Yatzer Article
Architectural Review