Two years ago, Leslie Tucker, the lead teacher for the arts non-profit VIBE of Portland took one of my color classes. Afterwards she came up to me and told me she would like to switch from teaching kids the classic Red, Yellow and Blue primaries to teaching color in the classroom using Cyan, Magenta and Yellow primaries.
After two years of exploring new ways to teach color, this spring five schools with VIBE of Portland programs will become the first test sites for Color Explorers in the Classroom.
Look mom – I made Red!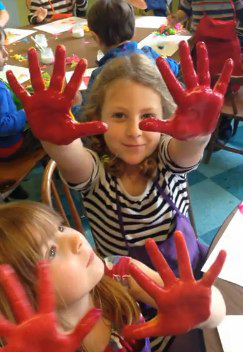 Playing with CMY on the light table.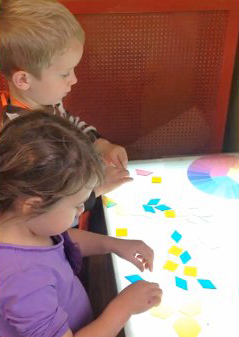 Finding CMY in the prism.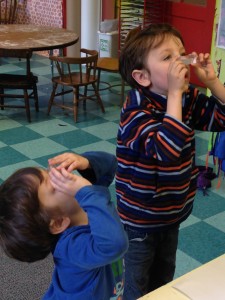 What happens when you mix magenta and yellow?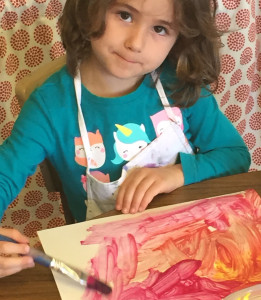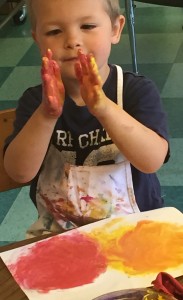 Leslie Tucker – visionary lead teacher in the VIBE Art Studio.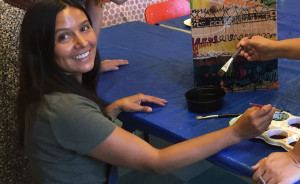 Many thanks to Leslie and to Laura Strieb, Executive Director of VIBE of Portland for supporting the transition from teaching RYB to teaching CMY!