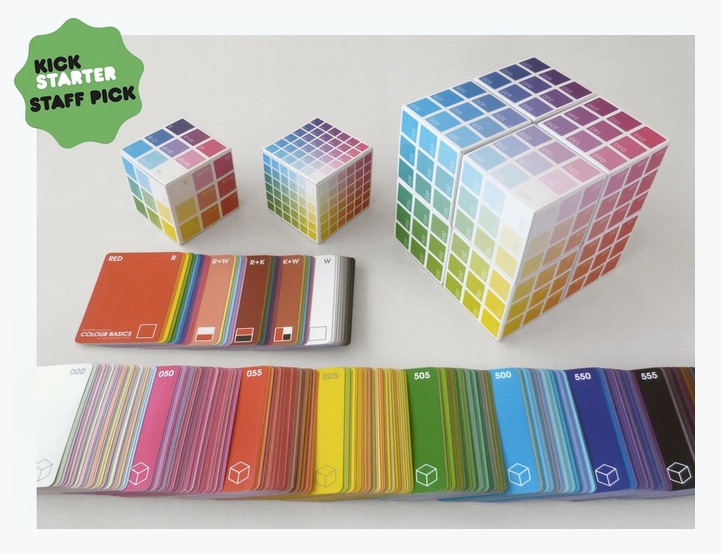 My good friend and fellow color geek, Tracy Holmes, launched her Kickstarter for BreakThroughColor this past weekend and the campaign has already raised over four times it's starting goal. Congrats Tracy!
BTC is an exciting new hands-on system for exploring color. Tracy's Color Cards + Color Cubes are beautifully designed and super fun to use. The front of each card is printed in full color and the back shows a simple Cyan, Magenta + Yellow (CMY) formula. The numbering system might look a bit confusing at first but it's amazingly easy to understand once you get the hang of it.
CMY are universally recognized as the primaries for printing but they are also the basic building blocks of modern color for painters. Understanding the subtractive primaries of CMY and their relationship to the additive primaries of light, Red, Green + Blue (RGB) is the key to unlocking the door to 21st century color. BreakThroughColor swings that door wide open!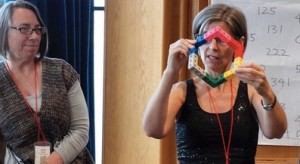 I've watched and waited as Tracy developed the prototypes for her system over the last three years. They were almost ready at the IPCG conference in Malta just over a year ago. Now it's finally time to go to print. I jumped right in and became a BTC Backer. You can too!
To support the first edition of the BTC system and to add Tracy's Cards +  Cubes to your own personal Color Explorer's  kit go to  BreakThoughColor.  You will discover a whole new world of smashing color!