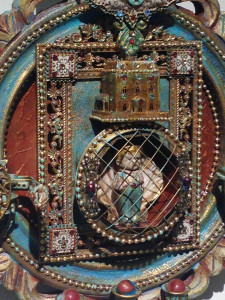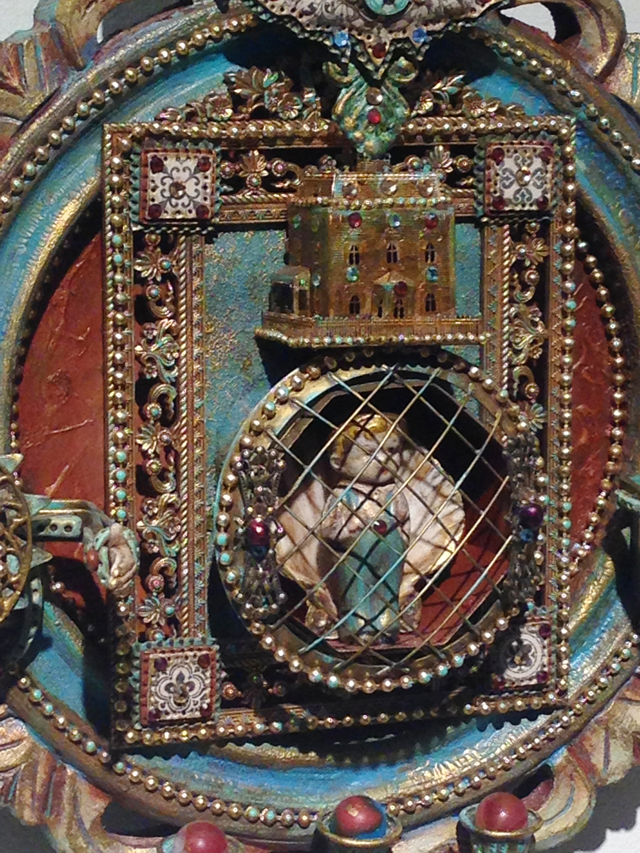 I am still recovering from last weekend in Racine. I was so intent on seeing and doing everything that I did not get many good photos. Bummer!
I can't possibly do justice to the whole weekend so I will just share my personal highlights. 
Wendy Wallin Malinow's LAB at RAM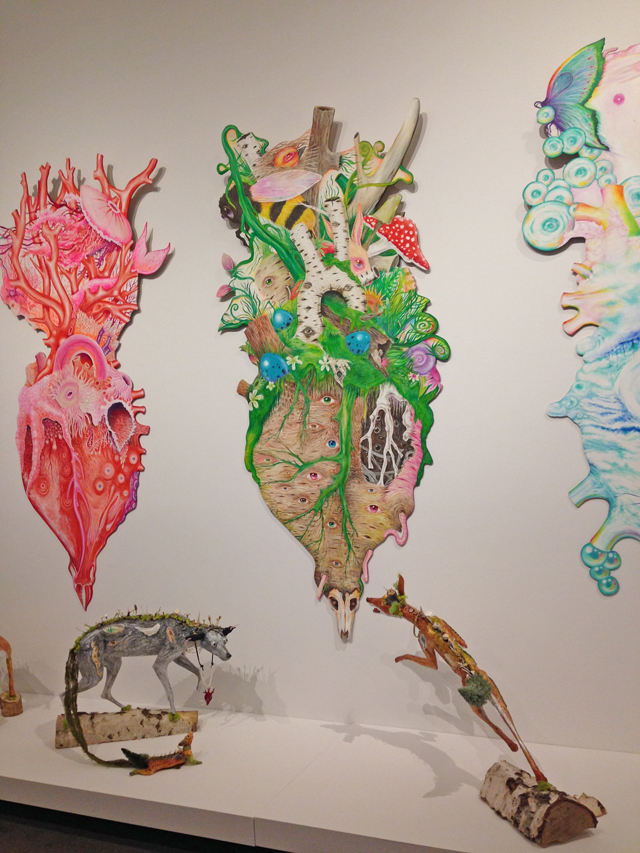 Top of the list – seeing my friend, and fellow Portlandian, Wendy Wallin Malinow's work featured in the (in)Organic Lab at the Racine Art Museum. It was a room chock full of Wendy. A long overdue one-person show for a quiet artist with a vivid imagination and a rich artistic voice. Congrats, Wendy! So glad your whole family came to see the show!
———————————————————-
Racine Art Museum's Commitment to Polymer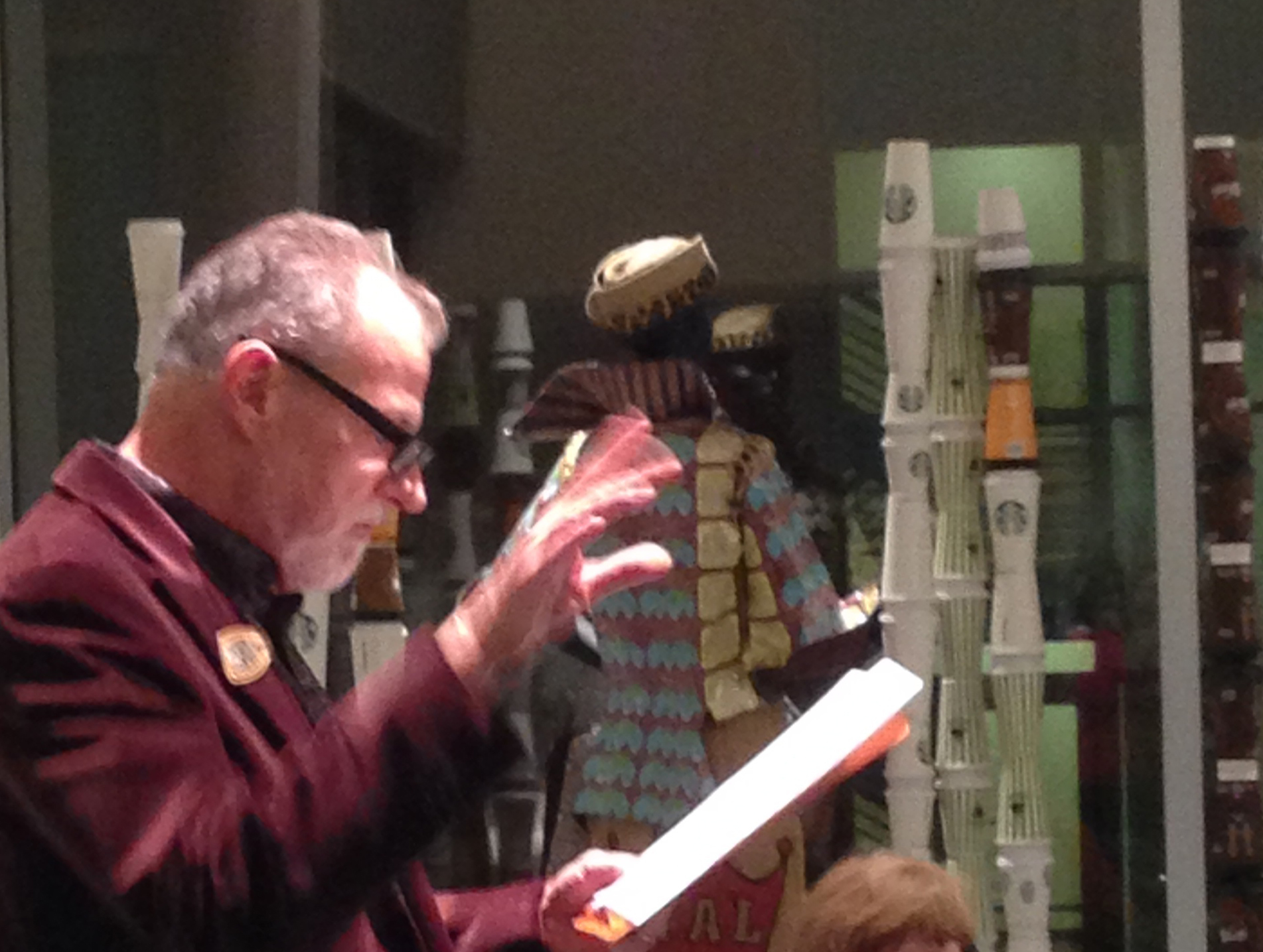 Executive Director Bruce Pepich and his team at the Racine Art Museum welcomed us the Polymer 2.0 Symposium with a sneak preview of the museum shows on Thursday night, then spent the whole weekend in dialogue with us and closed the symposium with a challenge to take polymer out of the box. We heard the call and will start working together on projects to move polymer forward.
———————————————————-
A Spot in the (in)Organic Show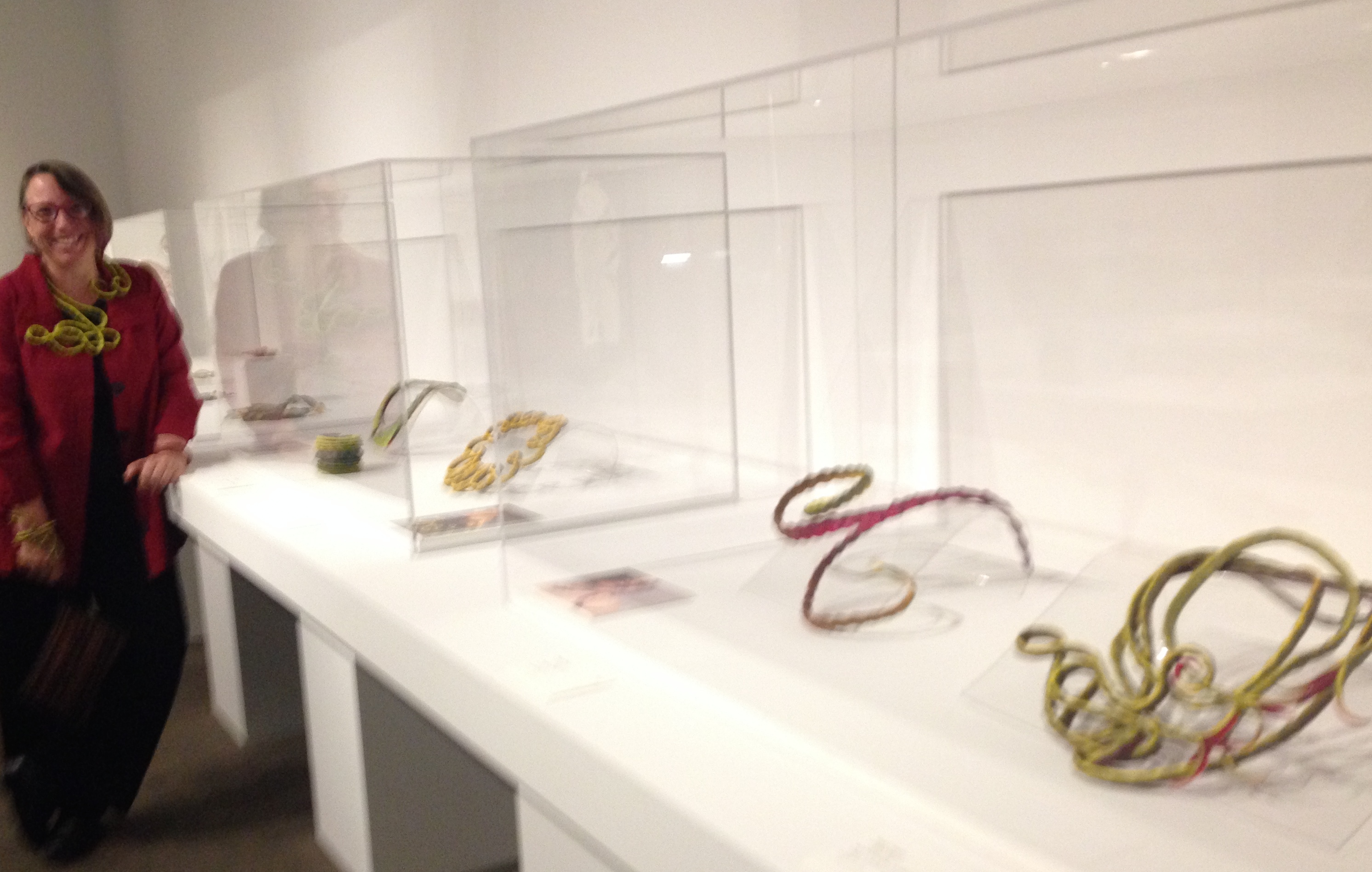 Definitely a thrill to see some of my latest work all lined up in the RAM's (in)Organic show. Wonderful to be in the company of many artists from many different media who all share a passion for exploring the edges between man and nature. Sure do wish I had a better  photo.
———————————————————
Re-visioning Polymer

Getting up close to so many amazing works of art in A Re-visioning: New Works in Polymer show at the H.F. Johnson Gallery at Carthage College. Pictured above – a detail from the sumptuous work of Heather Campbell.
————————————————
 Visiting Johnson Wax Headquarters
Frank Lloyd Wright designed the admin building and the research tower for the headquarters of Johnson Wax.  They did not allow photos inside but here we are with our small group in front of the tower getting ready for the tour. All the interior and exterior photos I've ever seen were in black and white. They make the campus feel cold. The reality was so much warmer. Layer upon layer of Cherokee Red.
———————————————————–
Dinners in the FLW's Johnson House

Last but not least – sitting down with old and new friends in the living room of Wingspread, the huge house designed by Frank Lloyd Wright for the Johnson family. Dream come true.
The symposium left us with many thought-provoking questions. Stay tuned to see what happens down the road as we partner with RAM to take polymer to the next level.