The winners of this year's Alan Alda Flame Challenge "What is Color?" are Melanie Golub in the written category and Dianna Cowen, in the visual category. Both mention ice-cream cones when describing the cones of the eyes – a brilliant way to reach the 5th grade audience.  I'm now on the look-out for red, green and blue ice-cream cones.
Its the 4th of July holiday here in the US of A – the perfect weekend to go ice-cream cone hunting. I wonder what flavors will make the best photo op? Strawberry, mint and blueberry? No – too pastel. Might need to go with Italian water ice to get the best colors. Its a good thing I'm visiting the heart of water ice country – Philadelphia, PA.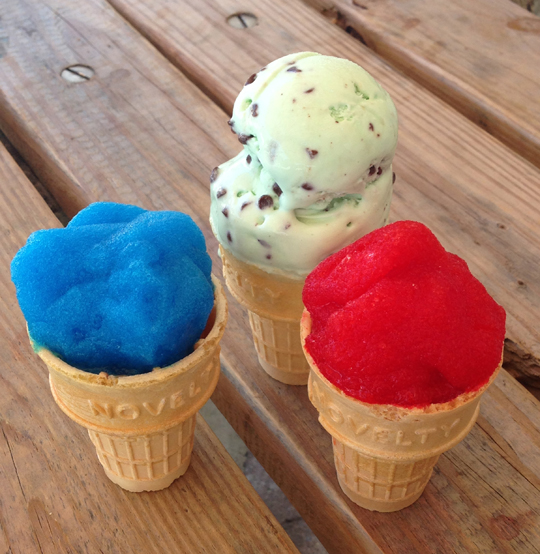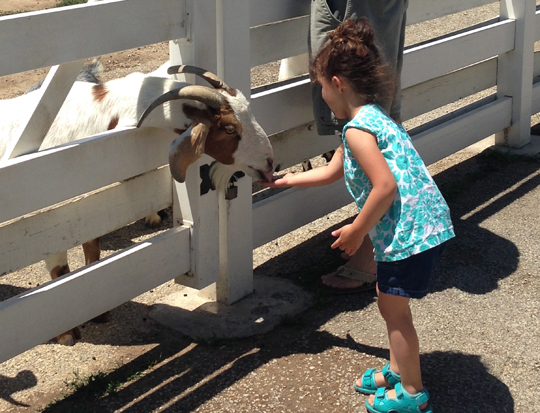 A trip to the Petrucci farm in King of Prussia was good for visiting the goats but came up short in the green cone department. I had to settle for mint chocolate chip ice-cream. Darn. The hunt continues.
In the meantime, you can read Golub's entry on the winner's page at the Alan Alda Center for Communicating Science at Stony Brook U and watch this fun winning video by Cowen, aka The Physics Girl.
Links:
Past Post: Flame Challenge
Flame Challenge Winner's: winners' page