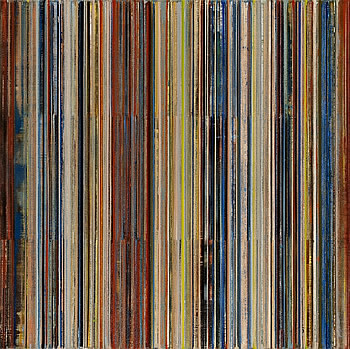 Lisa Nankivil is a stripe painter. When you think of stripe paintings the first name that comes to mind is Bridget Riley.  Nankivil takes this form of abstract paintings to a more organic, and poetic, level.
Tomorrow, July 21st, Nankivil's latest show, "Lines of Inference" will open at the Spanierman Modern gallery in NYC. See it if you can!
MN ORIGINAL VIDEO PROFILE OF LISA'S WORK AND STUDIO PRACTICE
Produced by Twin Cities Public Television St. Paul, Minn. First aired February 17, 2011.