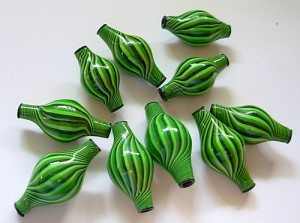 The Polymer Penguin's pivot beads take the idea in a whole new direction.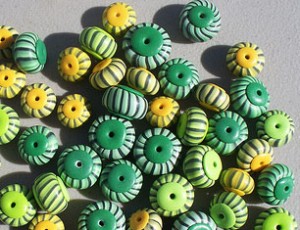 Zjet's Flickr site has some gorgeous collages and shows more of her many colored pivot beads.  The color coordinated caps add a beautiful finishing touch.
Dora Arsenault strung multi-colored pivot beads into an eye-catching necklace.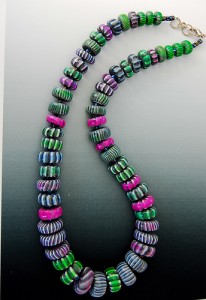 Dottie McMillan, author of Artful Ways with Polymer Clay, and Creative Ways with Polymer Clay, combined her elongated version of the pivot beads with beads inspired by Cynthia Toops bobbin beads on page 32.