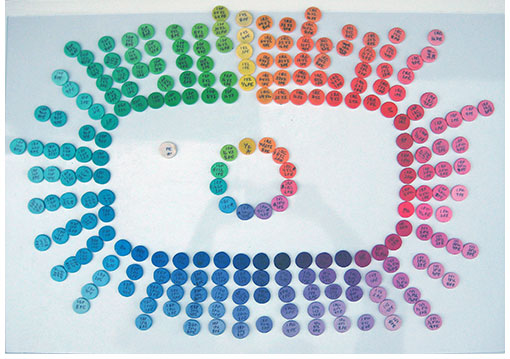 Carol Simmons, one of the original Color Explorers, displays her metallic clay color samples on a magnetic white board. What a great way to see all the color combination possibilities!
Carol labels her color samples and then glues magnets to  the back to make it easy for her students to pick colors for her new Jeweled Egg workshop.  If you ever get a chance to take Carol's class, do it just for the fun of it!
A HUGE thank you to Carol for sharing her super idea. What a fantastic way to keep color exercises organized and easy to use!