Last month I spent a week in beautiful Victoria, B.C. teaching a Smashing Color retreat with a small group of friends from the Vancouver Island Polymer Clay Artists Guild. It was a new experience for me in many ways.

First – I was able to walk around a little bit of the Victoria Harbor the day I arrived. The last time I visited was over ten years ago with my daughters and we didn't get to see the inside of the Emperor Hotel. This time my host gave me a tour and we cozied up in the Bengal room for late afternoon drink – a pomegranate juice spritzer.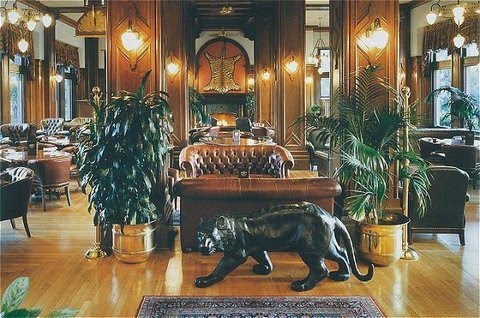 Second – I used the new Pasta Machine Thickness Guide to rewrite my instructions for the Watercolor Technique.  I was able to stay in the Common Range and converted everything to just three settings – Thick (2.5 mm/7-8 cards), Medium (1.5 mm/3-4 cards) and Medium Thin (1.o mm/1-2 cards). Here's the chart with the Common Range:

I passed out some playing cards at the beginning of the first day and it only took about 15 minutes for everyone to note which settings on their machines were equal to the three settings I planned to use.  The rest of the week measuring thicknesses was a breeze.  For the first time ever, all the students were making clay sheets close to the same size! Very cool.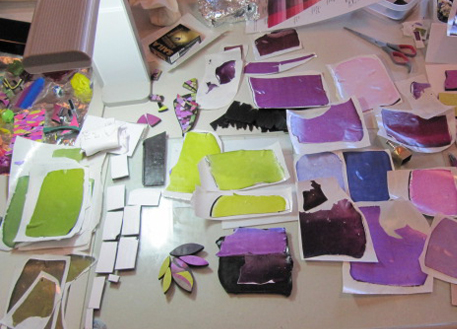 Third – I combined two workshops, Secrets of Smashing Color and Colorwashed Beads. The color theory exercises in the morning meshed wonderfully with learning how to make flat beads with the Watercolor technique in the afternoon.
Fourth – This was a new format for a retreat. We met in one of the member's homes – in a family room filled with tables and chairs. The class size was kept small so that we could really dive into learning both how to mix colors and how to use the Watercolor technique. The format was a smashing success!