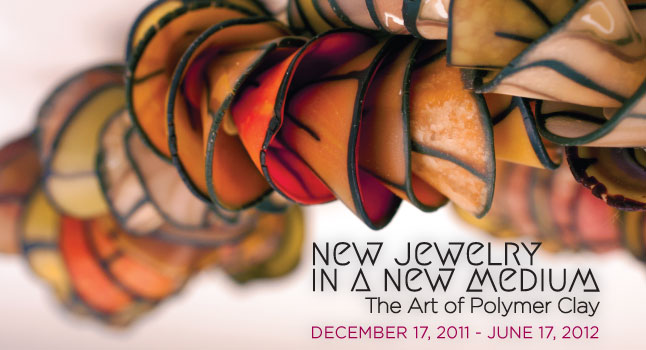 The Mingei International Museum in San Diego is currently showing their collection of polymer beads and beaded jewelry in New Jewelry in a New Medium: The Art of Polymer Clay.  
I visited the Mingei a few years ago when my friend Doshi had a one woman show of her fiber art. Its a beautiful museum in a beautiful setting. Located in the heart of Balboa Park, the museum showcases folk art, craft and design from around the world.  I'm thrilled to have some of my work included in the show.
The exhibit combines two collections representing the work of over 60 polymer artists. A colorful "Chitin" necklace by Cynthia Toops from the late 1990's is featured above. For more information and a list of the artists you can go to Polymer Art Archive.
Mingei International Museum: Polymer Exhibit