I own this Red.
I named it Smashing Color Red.
I did it to support UNICEF.
The "Own a Colour" campaign aims to sell all 16.7 million colors that can be displayed on a computer for at least one British pound each (currently about $1.70 US). The money raised will go to support the many programs of UNICEF.UK protecting the rights of children around the world.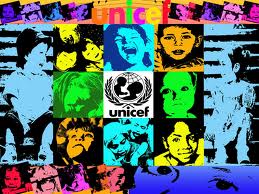 Did you grow up trick-or-treating for UNICEF? This year why not buy a colour for yourself or a friend? Just go to the Find A Colour tab and treat yourself to a tour of your favorite colors. The Glidden paint company has organized the colors into triangles on a huge chart. Search for just the right one. Once you find it – name the color, tell why you picked it, and come up with a one word description. Then make a donation and its yours.
I love the creative thinking behind this idea. Its both an interactive way to raise money and a unique way to track all kinds of color preferences, color naming trends, and color associations. I'm glad that UNICEF will benefit and thrilled that there could be a very comprehensive color data base to dig around in when its done.
If you like the idea – pass the info along to your friends. Its an affordable and fun way to support a good cause. If you buy a color, send me the six digit ID. Mine is #781111. What's yours?