As much as I love polychromatic color schemes there are times when I just want to work in neutrals, or in the case of the three artists below – almost neutrals.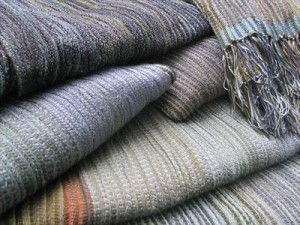 Scarves by Bobbie Kowciejowski.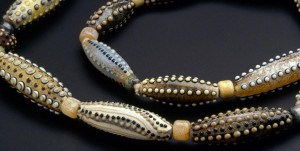 Glass beads by Dan Adams.
Painting by Glenys Porter
Once I posted I realized I needed to include some white space to separate this post from the last one or they would clash.
Hmmm – what is clash and why is it a bad thing?