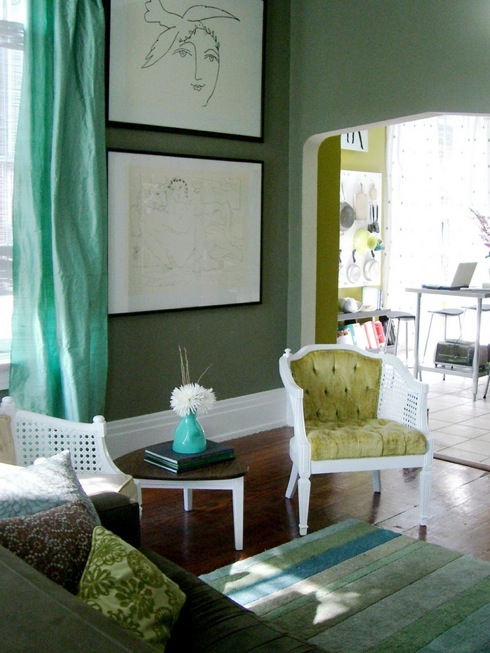 While most of the country was scorching, Kelly Porter posted some cool down turquoise and green color schemes. Porter, an interior designer, color consultant and columnist for Sherwin Williams, is a regular contributor to Houzz.com. Porter's blog, Color Sizzle, is a great source of ideas for color combinations but the real fun is at Houzz.
The Washington Post called Houzz " the Flickr of design idea sites.  With over 150,000 photos to choose from, you can create your own "ideabook" to save the images that inspire you.   I choose by colors, not by style. I think of it as my color inspiration file in the form of interior design photos.
When I was still in grade school my aunt gave me a stack of Architectural Digests. I spent the whole weekend cutting out the photos I loved and putting them in file folders. I still have the files somewhere. I used to ask my architectural clients to do the same – to clip photos from magazines to get an idea of what they liked. No more. Now I can just send them to Houzz.
Here's Porter's column for Houzz on greens. After checking it out, head to Houzz and have fun "clipping."
Browse Kids Products on Houzz- For Example: