Smashing Color Workshops
In Smashing Color workshops the complexity of color theory is broken down - SMASHED! - into useful bits of information for artists and designers working in all media.
These fun, hands-on workshops use paints, polymer clay, prisms, computers, LEDs and spinning disks to explore the mixing systems of light and pigment.  A basic understanding of how these two systems are interconnected is at the heart of Smashing Color.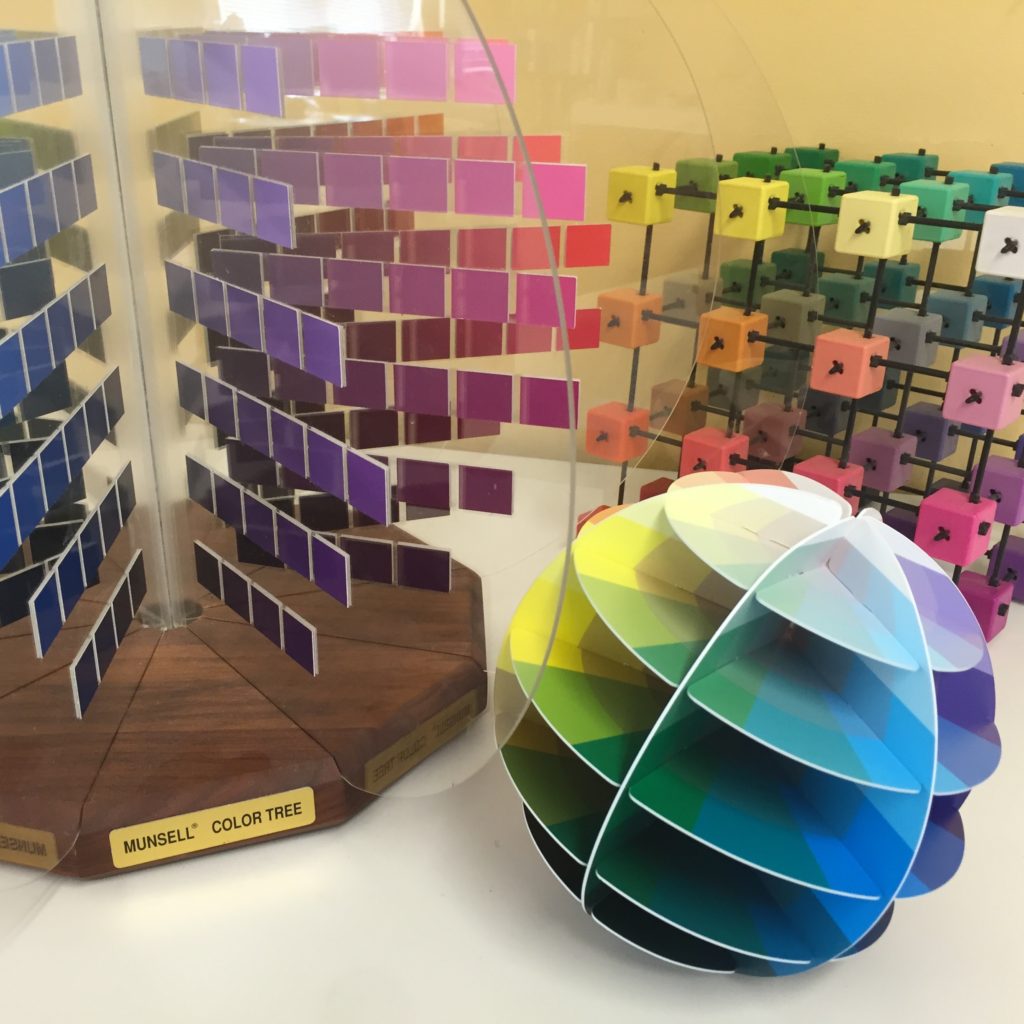 Smashing Color Globe-Trotter:
Discovering the Many Worlds of Color  
Intro to Smashing Color
Review of Color Basics
Exploration of the Three Dimensions of Color Space
Integrating the Art and Science of Color 
__________________________________________________
Smashing Color Game-Player:
Exploring Color and Contrast
Intro to the Interaction of Color
Review of Optical Effects
Experimenting with the "Games Colors Play"
Best Practices for Creating Color Schemes
_________________________________________________

Smashing Color Nature-Lover: 
Learning from Landscapes
Intro to the Language of Color
Review of Color Meaning and Symbolism
Exploration of Nuance and Proportion
Strengthening Your Color Voice
Two-Day Color Workshops, One-Day Polymer Workshops and Week Long "The Grand Tour of Color" workshops are available. Please review the selection of workshops that are currently offered and contact me for more information if you are interested in booking a Smashing Color experience for your class, group, guild or company.
The best way to learn it is to do it!
"After forty years of experience working with color as an architectural designer, studio artist, color explorer and art educator, I am thrilled to put it all together into classes that help you rethink everything you thought you knew about color!"

Come learn to see color in a whole new light!  Become a Color Explorer!

Maggie Maggio