Maggie Maggio has studied and played with color for over thirty years. Trained as an architect and interior designer, Maggie discovered polymer clay in the early 1990′s and immediately recognized its potential for exploring color.
While playing with the clay she learned that most color theory is misleading and sometimes just plain wrong. She spent the last twelve years traveling the country teaching her unique  "Smashing Color" workshops to polymer clay artists, painters, and fiber artists. A perpetual student of color, Maggie specializes in opening artists' eyes to the miraculous beauty of color while explaining the difference between color theory and color reality. Her workshops are designed to transform students from color confusion to color confidence one exercise at a time.
Her early work in polymer clay was inspired by folk art and fables, and her recent work by landscapes and explorations evoking a sense of place.  Her current work attempts to take advantage of the structural qualities of polymer clay while playing with the material as sculptural color.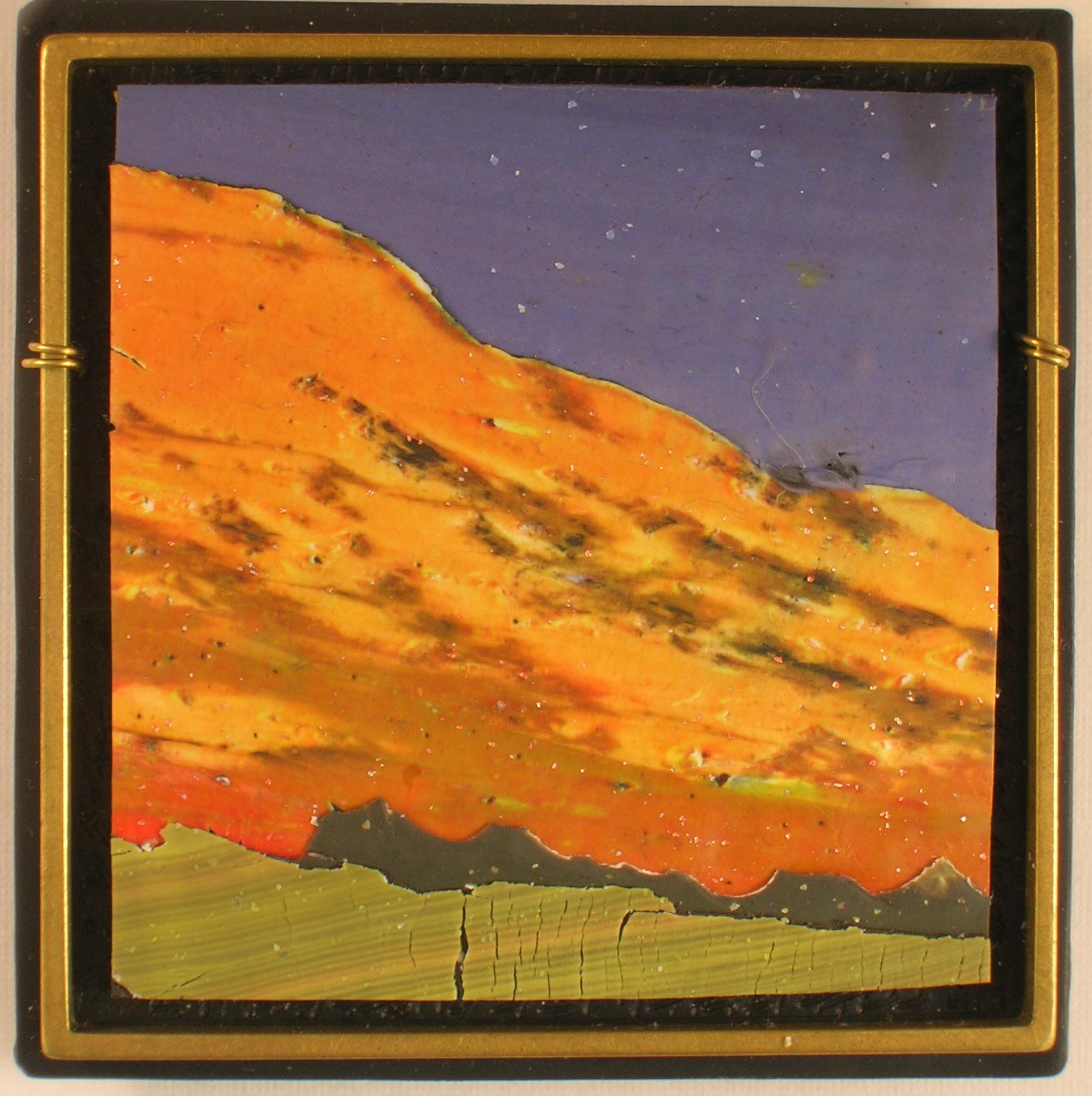 The originator of the "Watercolor Technique" in polymer clay, she continues her personal exploration of  colorwashing with polymer clay and encourages others to do the same by generously sharing this technique in workshops and on-line tutorials.
As a co-founder of the Northwest Polymer Clay Guild,  she was a member of the four person team that created Ravensdale '96 , the first national polymer clay conference. In 2000-2001 she chaired the National Polymer Clay Guild's Courting the Muse conference at Bryn Mawr College, and as Vice-President of the International Polymer Clay Association she co-chaired the 2008 Synergy I conference in Baltimore, Maryland.
Maggie and Lindly Hanauni are co-authors of the book Polymer Clay Color Inspirations, recently published by Watson-Guptill/Random House.
With the polymer clay book behind her, Maggie is now focusing on expanding her circle, sharing her eye-opening approach to color with artists, designers, craftsmen and crafters in all media.
Maggie lives in Portland, Oregon – one of the most colorful cities in the world.
Work in Publications
Masters: Polymer Clay, Lark Press, 2011
Terra Nova: Polymer at the Crossroads, 2011
Polymer Clay Color Inspirations, WatsonGuptill-Random House, 2009
The Art of Polymer Clay , Watson Guptill, 2007
Polymer Clay Creative Traditons, Watson Guptill, 2006
400 Polymer Clay Designs, Lark Press 2004
Images on Clay II, Design Originals, 2002
Ornament Magazine, Spring 2000
Foundations in Polymer Clay Design, Barbara McGuire, Krause, 1999
Work in Museums, Galleries and Shows
Mingei International Museum, San Diego, California
Racine Art Museum, Racine, Wisconson
Santa Fe Weaving Gallery, Santa Fe, New Mexico
Facere Gallery, Seattle, Washington
Whidney Moore Gallery, Portland, Oregon
Peters Valley Gallery, Peters Valley, New York
Florida Craftsman Gallery, St. Petersburg, Florida
Boston Society of Artists and Craftsman, Boston, Massachusetts
Brookfield Arts Center, Danbury, Connecticut
Sandusky Art Museum, Sandusky, Ohio
Bellevue Art Museum, Bellevue, Washington