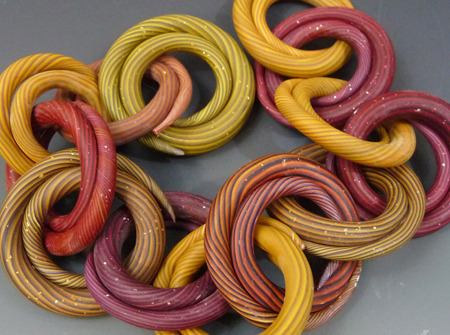 Join Allison Lee and me this evening for a 90 minute class on Striped Split Ring Chain.
I will be covering a little bit about color, a little bit about colorwashing with polymer,  and a lot about making fun split rings in a variety of techniques and palettes.
Click on the photo for more information and to register.