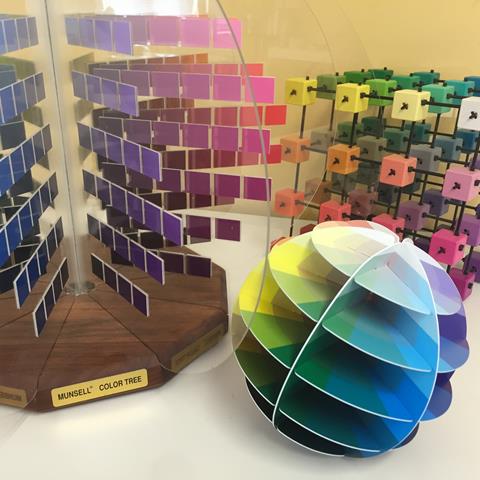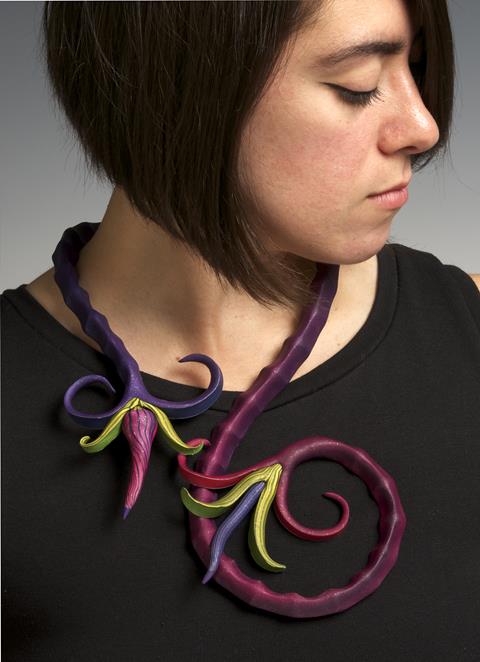 Winter Workshops
My newest workshop for polymer artists is called Inspiration from the Third Dimension. It combines a 3D color class using the new Kolormondo Mini Globe with a polymer workshop focused on the sculptural possibilities of the material.
I am offering a preview of the class in Portland on Saturday, January 20th before heading to London to debut the class on the first weekend of February.
There are a few more spots open in the London Workshop. Join us if you can!
After teaching in London, then its off for an extended version of the workshop in Aix-en-Provence and a weekend workshop in Belgium.

If you would like to come to the one day preview class in Portland, I invite you register soon on the VIA Artistica site using the link below.
I promise it will be a fun way to kick off a new year of color explorations!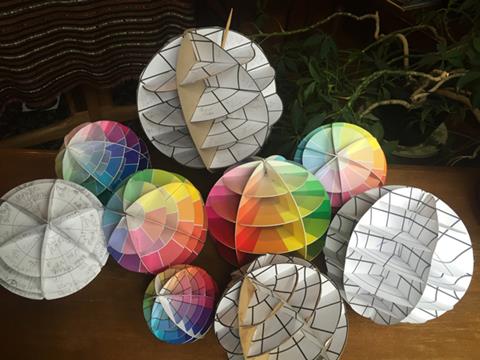 Prototypes for the Mini Color Globe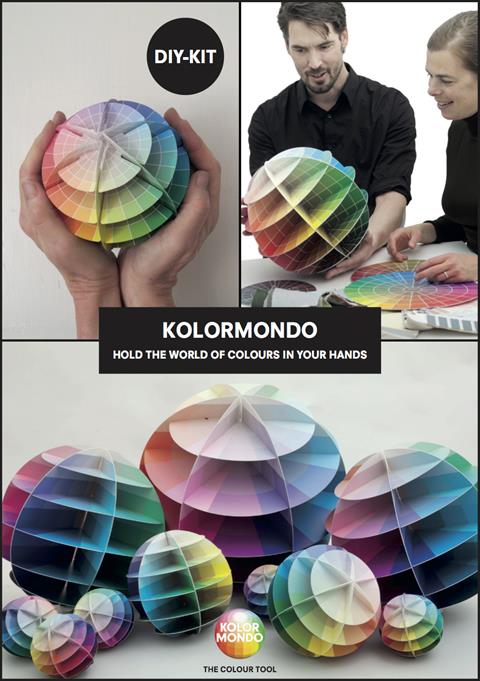 The Many Sizes of Kolormondo
After teaching for a few years with the a Kolormondo globe I asked the inventor, Nicoline Kinch, if it would be possible to make a less expensive version for students to use in the classroom.

We spent last year going back and forth with prototypes between Sweden and the USA, and the first production run of the new Mini Color Globes was delivered by the printer in December. Hurrah!
The next step is to develop a series of age appropriate educational materials to go along with the globe.

Nicoline and I will be at Creativeworld in Frankfurt at the end of January and at the National Art Educators Association conference in Seattle at the end of March to collect feedback and gather ideas for educational materials to be used in STEAM programs.
If you are at Creativeworld or attending the NAEA conference in Seattle - be sure to pop into our booth and say HI!
i've added a few more of my favorite products to the website for designers, artists and teachers interested in exploring the art and science of 21st Century Color.
Items labeled "New!" are this year's additions. Some are old standards. Some are brand new.
2018 - The Year of Munsell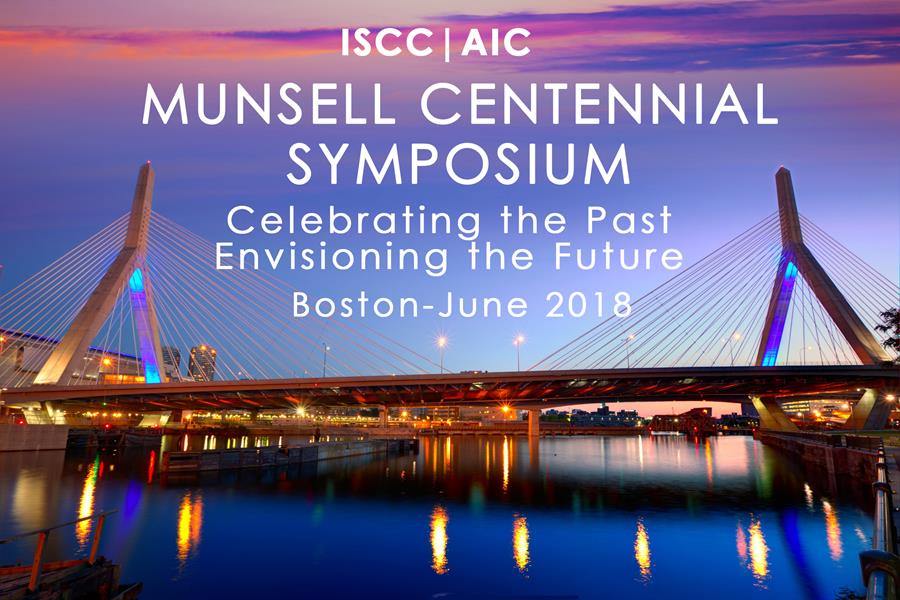 Munsell was an American artist and art educator who spent over 20 years working on a three dimensional system to transform how color was being taught in the schools. In the process, he invented a color order system that became the basis for the scientific models we use today.
ISCC/AIC
Munsell Centennial Symposium
June 11 - 15, 2018
MassArt, Boston
The Massachusetts College of Art and Design will host a week long program of international speakers, tutorials, workshops, poster sessions, panels, field trips and study group meetings.
Affordable single and double rooms are available in the new state-of-the-art Treehouse Dorm across the street from the MassArt campus.

Munsell built bridges between the art and science of color and was a strong advocate for the importance of early color education. You can see why he is one of my color heroes!
I am thrilled to be part of the ISCC Organizing Committee planning this historic event. I invite you to come spend a week in Boston with color experts, educators, and enthusiasts from all over the world as we look back on the last 100 years of color milestones and envision the future of 21st century color at Munsell 2018.
Early registration is now open.
I hope to see you there!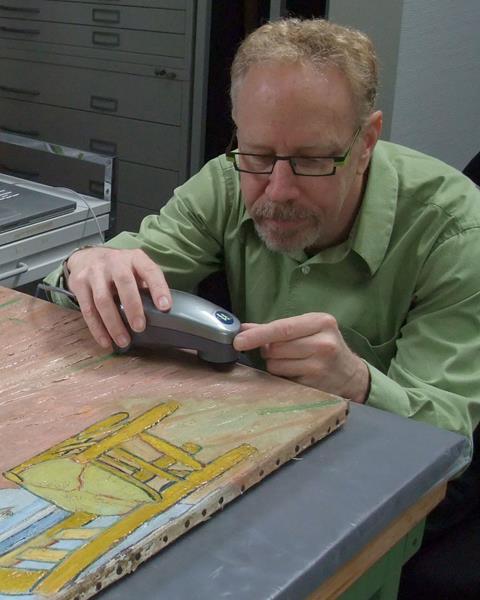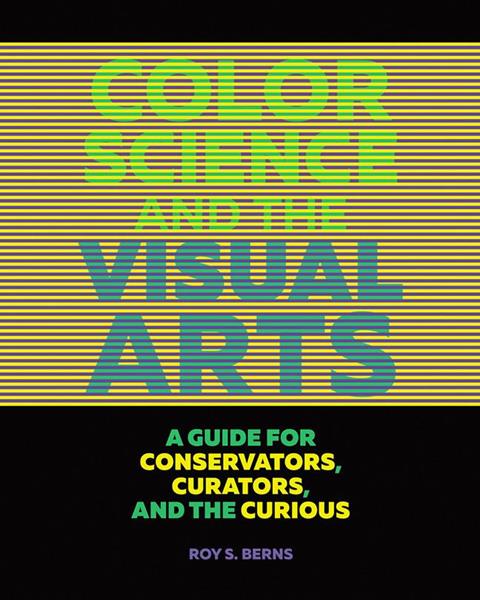 ISCC Webinar: Color Science and the Visual Arts
with Roy Berns, RIT
Wednesday, January 17, 2018
2:00 - 3:00 EST Online
Free
The first Inter-Society Color Council (ISCC) webinar of 2018 will be presented by one of the speakers at Munsell 2018, Dr Roy S. Berns.

Roy will use many images from his book, Color Science and the Visual Arts, as he explains color and spatial vision, and how artists "exploit" our visual system to aid in mapping the real world onto canvas and paper. Prior knowledge of painting, drawing, or color science is not required to attend this webinar. All are welcome!
Call for Papers - AIC 2108 Lisbon, Portugal
The Call for Papers for the Lisbon meeting of the International Color Association (AIC) in September has been extended to the end of January.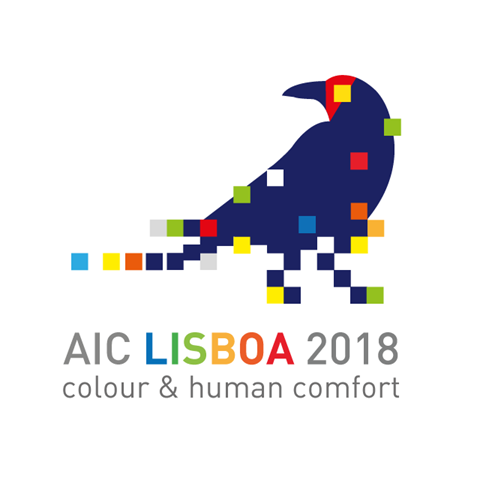 That's it for now!
May your days be filled with color and light as we begin another year!
With gratitude and love,
Maggie Maggio | Smashing Color
maggiemaggio.com
maggiemaggio@gmail.com